Barry Chindouche here - twice as bright as technicolor. Today, I shall reveal to you some of the advertising tie-ins that never made it.
Back in 1999, the Niagara Falls Tourism Visitor and Convention Bureau were on the verge of signing a 2 year marketing deal. The proposal involved adding crushed Clitoria Ternatea1 to the waters, as well as freezing the falls with a complicated system of dry ice. However, the ultimate deal breaker proved to be the proposed name change to "Viagra Falls".
Artist's impression of Viagra Falls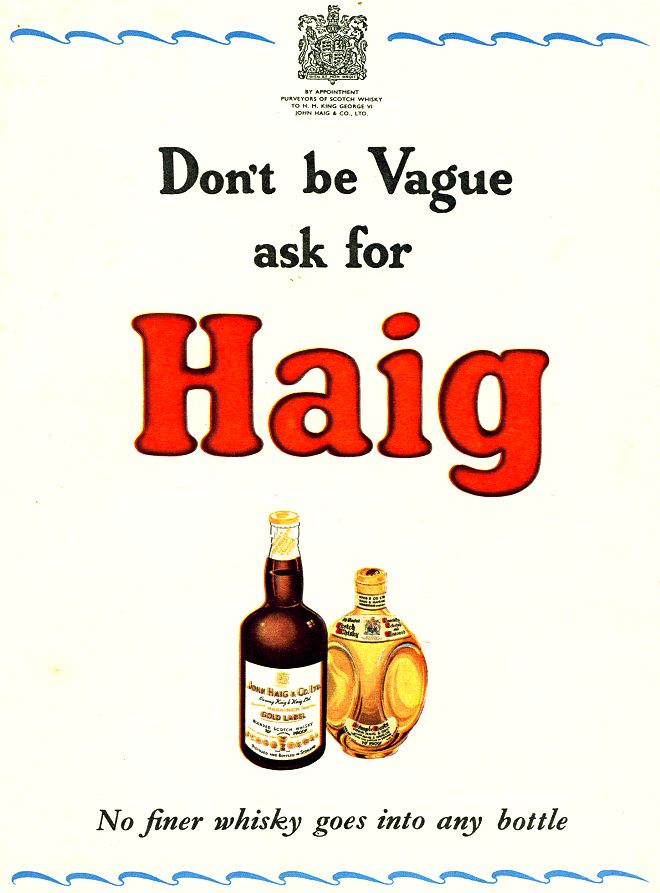 Famously advertised with the tag line "Don't be vague, ask for Haig". During the 2001 British general election2, the marketing board came up with a plan to temporarily change the products name to Hague whiskey. William Hague was asked if he would tie in to the campaign by murmuring vaguely during Prime Minister's Questions. He declined the offer due to parliamentary constraints on private investment (though many think he still took the deal "under the table" as his incomprehensible performances during the period made almost no sense whatsoever).
The "Ahhhhhh, Bristow" campaign lasted just 2 weeks after 6 year old Andrew Shingle punctured his hand on the free set of darts added to every pack. He died the next day from blood poisoning, and the Ad was quickly pulled.
Ahhhh, Bristow

So, there you have it. Many companies want to tie in to the world of Barry Chindouche. None of them cut the mustard
3
.
Barry Chindouche.
1
A blue plant used as food dye. Keep up.
2
For more information the British election process, as well as pirates, see future post "X marks the spot - Pirates to Politics".
3
especially Coleman's.